Sometimes the editor in magento or any other cms can be confusing and it is not obvious how to do a simple task. This short Guide is how to upload a file and link it within a cms page.
Follow the steps listed here and refer to the image for reference to which buttons to use. Open the CMS page which you want to edit and follow these steps.
Highlight the text which you want to link and click Link icon.
In link dialog select the browse server icon at right side of the small window.
The browse server window will appear, select create folder and make a new folder.
Click browse files to select the file to upload from your file system
Upload the selected file and save. The link will be added to your cms page.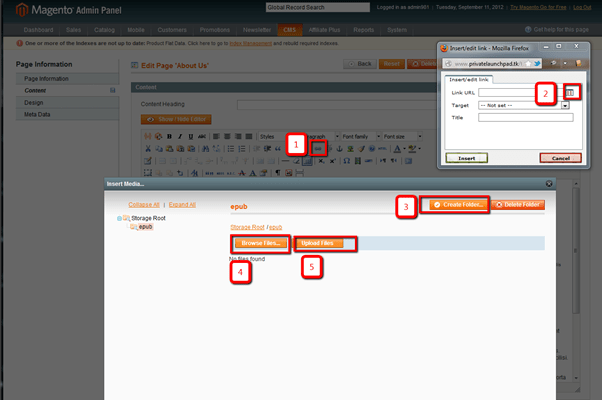 Read more about  the ways to add CMS PHP code into CMS page in Magento.
Here is the library of Magento Download for FREE (all versions)
Your Magento website needs a powerful Magento ERP for stock control.
DON'T MISS THE CHANCE!