Many issues will be avoided if you make sure to refresh Magento cache  when needed.  If you're administrating a Magento store, here's what you need to know about clearing cache, clearing sessions, and reindexing data.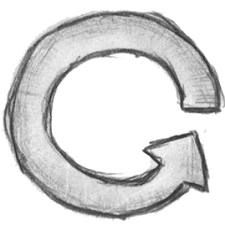 Quick and dirty:
Using any FTP tool, delete everything under var/cache/, var/sessions/, and var/locks/. Please note that by doing so, all current sessions will be deleted – so if anyone is logged in on your site they will be logged out.
Alternatively, if you can access the admin then follow the steps below.
Magento Tutorials 1: To reindex Magento data
From the admin follow these quick steps:
1. Go to System > Index Management
2. Click on "select all" in the upper left corner
3. Under "Action" select "Reindex Data" and click submit
Magento Tutorials 2: To refresh all Magento cache
From the admin following these quick steps:
1. Go to the System > Configuaration
2. Click on "select all" in the upper left corner
3. Under "action" click on "refresh" and click submit
4. Then click on these buttons:
– Flush Magento Cache
– Plush Cache Storage
– Plush Catalog Images Cache
– Flush JavaScript/CSS Cache
If you have any question, please feel free to ask in the comments below.
--- Latest News ---
Wanna save your time for importing & exporting data between multiple systems?
Check this extension: magento salesforce integration. It will automate all your tedious tasks by connecting & transferring data between Magento & Salesforce. Managing all data in 1 place is a piece of cake now.
Plus, the new Magestore pos ipad is released, demo it now.
.